Abhishek, Aishwarya and Aardahya at Akash Ambani Engagement
Abhishek, Aishwarya and Aaradhya attended Akash Ambani and Shloka Mehta's engagement carrying Manish Malhotra outfits.
Abhishek wore a black bandhgala swimsuit paired with white trousers whereas Aishwarya was seen in a closely embellished gold saree. Aaradhya appeared cute in a pink lehenga!
Abhishek, Aishwarya and Aardahya at Akash Ambani Engagement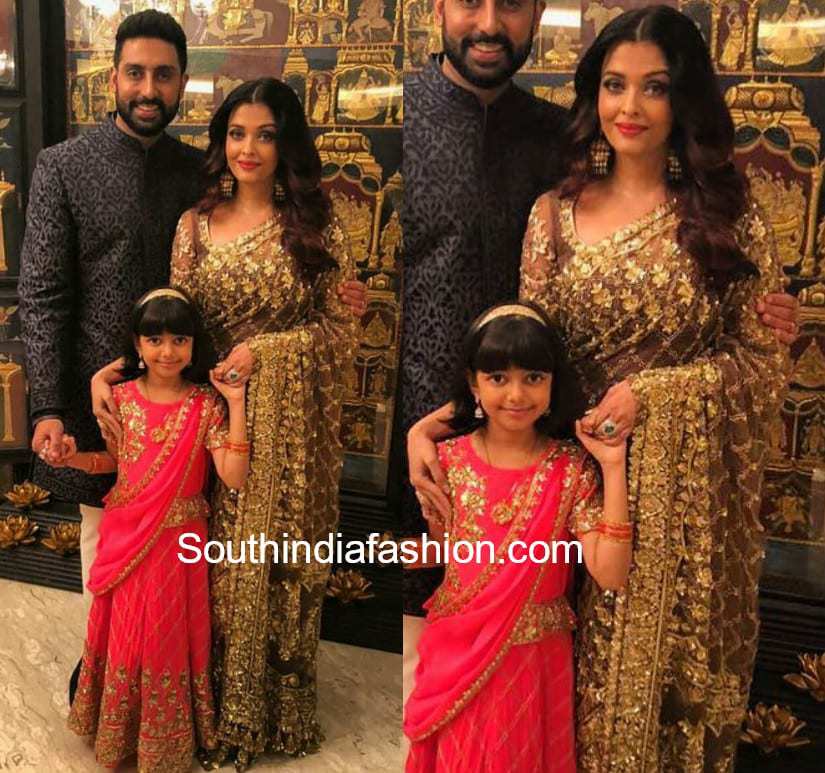 Abhishek, Aishwarya, Aaradhya at Akash Ambani Shloka Mehta Engagement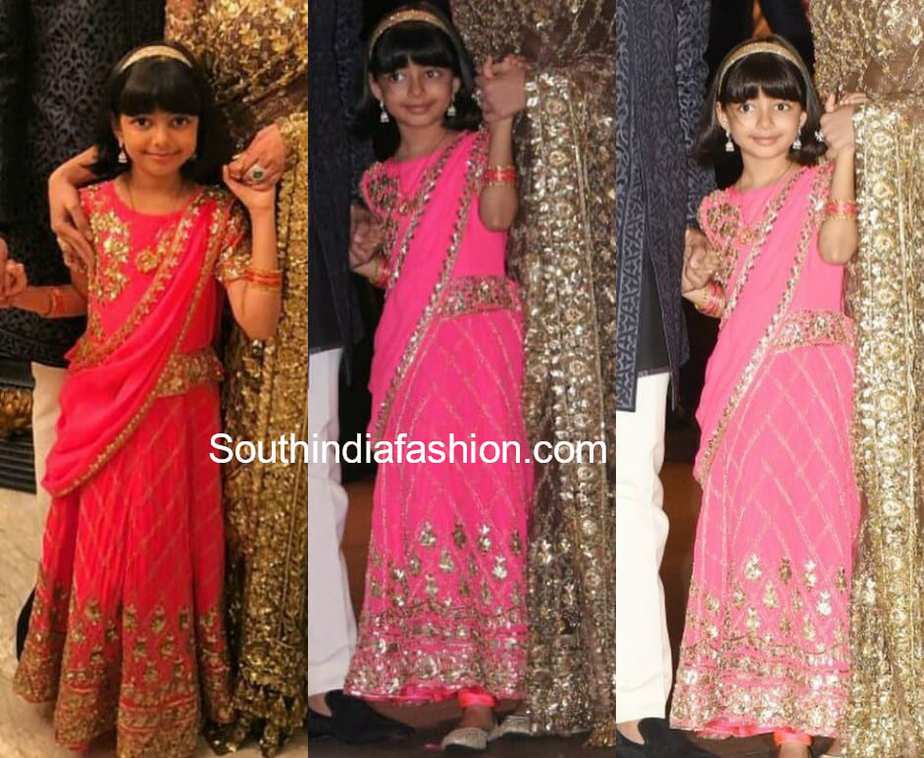 Aardahya Bachchan at Akash Ambani Shloka Mehta Engagement